Description
Product Name: Madge Kegel Ball 케겔 볼
Type: Wireless remote control magnetic charging Kegel Ball 케겔 볼
Features: Waterproof , Phthalate Free , USB charging
Material: Medical Silicone Kegel Ball 
Modes: 16 different frequency vibration
Size:145*35mm
Power: USB charging
Charging time: 2-3 hours
Using time: >2 hours
Remote distance: 10 meters.
-------
Remote Control Kegel Exerciser:
【Kegel Exercise】kegel vibrator ball 케겔 볼 is one of the kegel exercise products specially designed for women. This kegel exercise ball has 16 different modes, making your entire exercices de kegel process easy and fun.
【Easy to Use & Clean】Ladies can use Ben Wa balls when shopping, yoga, housework, jogging and etc. They are IPX7 waterproof, easy to clean, no concern for water damage to their charging ports.
【USB Rechargeable】Kegel exerciser is USB rechargeable. Unlike other poor kegel balls that cannot be charged and stop working, our exercise balls charge quickly and last a very long time. The running noise of the motor is less than 45db, so you needn't to worry about disturbing others.
【Superior Quality】Kegel exercise balls are made of premium safe silicone, BPA-Free and safe to use. They are super soft, ergonomically designed and comfortable to use.
【Best Gifts】This kegel exerciser is suitable for women of any age. A unique gift idea for birthday gifts,Valentine's gift,Christmas present,Mother's Day gifts,anniversary gifts.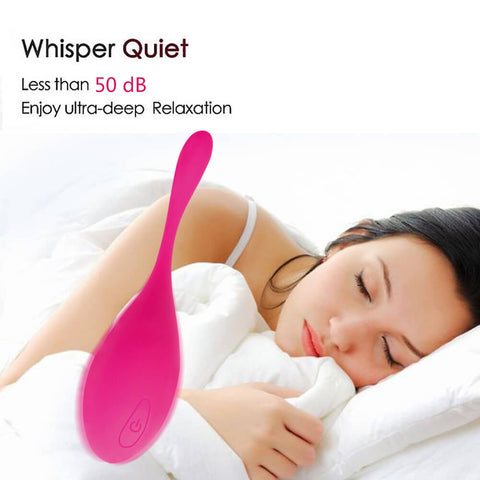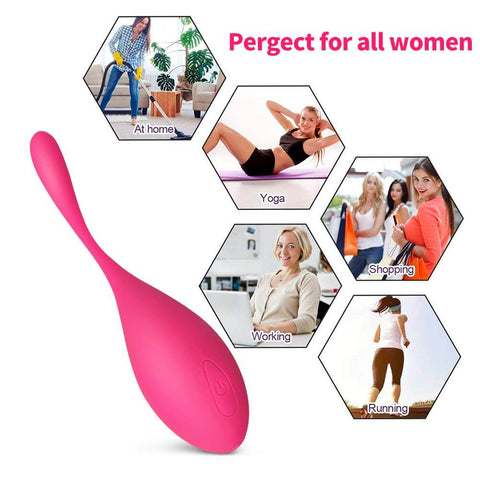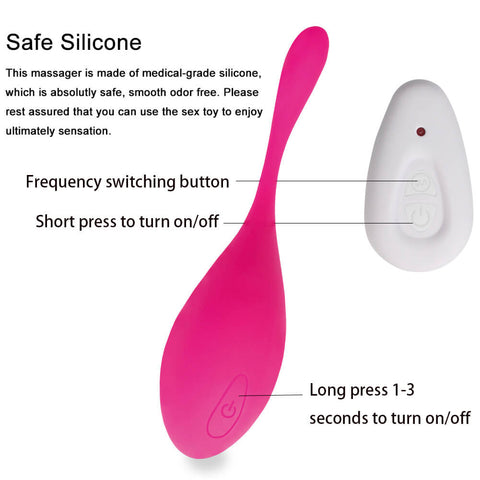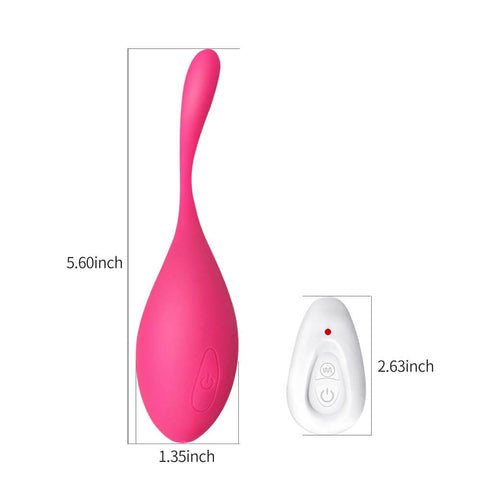 Q: The outer box will have any words aboult sex product when send?
A: You can be reassured that all of our adult sex toys come discreetly packaged.
Q: I'm having trouble ordering online, what should I do?
A: Please contact customer service: karl@levett.hk Or contact us directly on the website
Q: The outer box will have any words aboult sex product when send?
A: You can be reassured that all of our adult sex toys come discreetly packaged.
Q: How long will it take for my product to arrive?
A: In case of  'International Air Freight Line Transportation' delivery method is provided, general International shipping time is approximately 1-2 weeks.
Q: I want to cancel my order, what should I do?
A: You can contact our team immediately and we will do our best to sort it out for you.
Q: Why I press the button, but it doesn't work?
A: Double-pressing the button will cause it to turn on and turn off. Make sure to press and hold the button 2 seconds and then let go.
Q: How do clean the toys?
A: Cleaning with your favourite toy cleaner or warm, soapy water is sufficient.
Warranty Policy
All Levett products offer a 12-month warranty for any defects in materials and workmanship from the the purchase date.
Care Introductions
Clean the vibrator thoroughly before and after each use with sterilising fluid or toy cleaner.
Do not use alcohol-based products, undiluted detergents or silicone based lubricants on silicone products as this may damage the surface of the products.
After use and clean, store vibrators in its own packaging.
Please use Levett original USB cable for charging, as this may damage the vibrators.
Please note! All Levett vibrators can not work while charging.
Warning!
Read carefully the user manual before use.

This is not a children's toy - adult use only

If you are unsure or pregnant - please consult a doctor before use.

This product is classified as electronic equipment.
LEVETT Only Sells New Items.
If you have any questions at all, please send us email: karl@levett.hk