Sex toys can be expensive and finicky. Sometimes, you want a quick nut, but your trusty vibrator or dildo isn't close by. Or perhaps you never purchased one to start with. Converting something in the house into a homemade dildo will help you keep the fun going even when you feel your fingers won't make it.

While some homemade dildo ideas are dangerous and unreasonable, a wide range of things in the house can get you to an amazing vaginal or anal climax.
How To Make A Dildo From Household Items?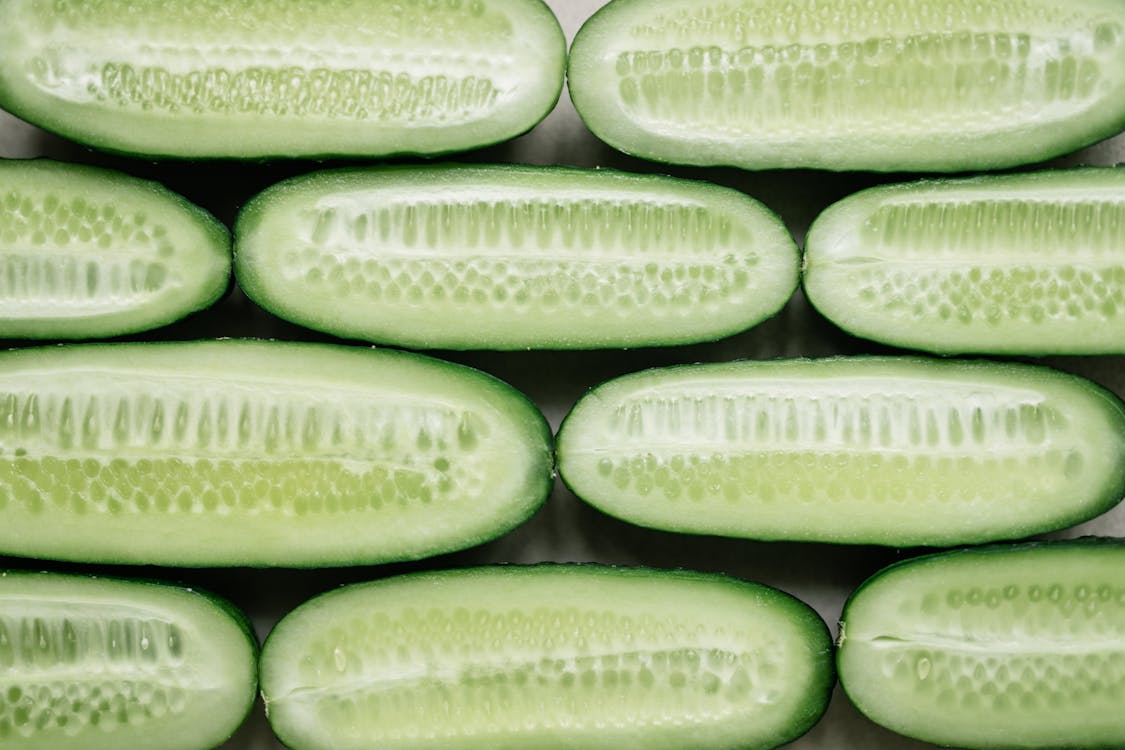 1. Cucumber
While some individuals may choose to use a cucumber as a sex toy, it's important to consider the potential risks and take appropriate precautions. Cucumbers are not designed for sexual use and may not be the most comfortable or effective option.

Choosing the correct size cucumber and wrapping it up with a condom or two is all you need to make a stiff and sizeable homemade dildo.


Find a good size cucumber that can fit in your vagina and leaves you some space to grab and control
Inspect it to ensure it has no tears or weak spots
Clean it thoroughly with fresh running water
Drape a condom over it
Get some water-based lube and carry on with the fun
Since this vegetable is stiff, you should mind your stroke angles and intensity to avoid harming yourself.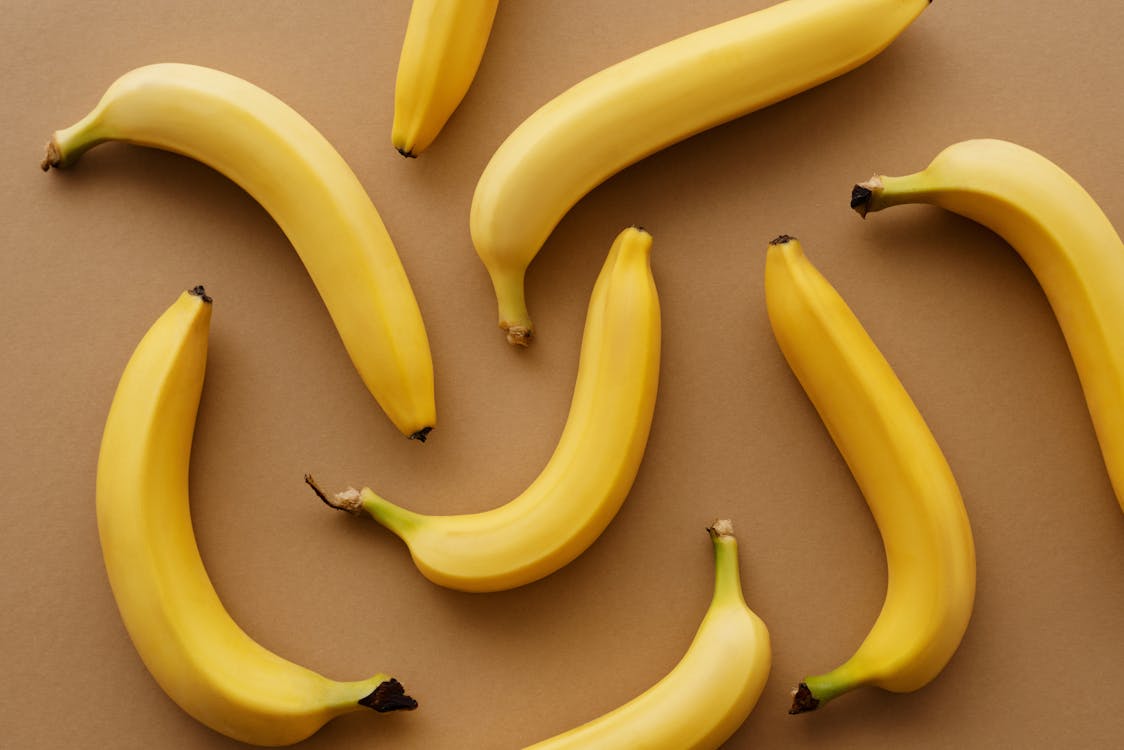 2. Banana
Men often use the peel of a banana as a homemade vagina, and we ladies can also make use of it, but in a different way. A  banana can be used as a homemade dildo. It is one of the best options to go for, as bananas are commonly available. Make sure not to use it without a condom, and you should insert the end that wasn't stuck to the branch.
Bananas are another good basis for a homemade dildo – especially if you love the curve. You will need a barely ripe banana as these are stiffer and harder to bend or break off.


Inspect the banana to ensure the peel is still intact and the furthest end (not the end it was attached to the bunch) is smooth.
Clean the banana
The end where it was attached to the bunch is where you grasp. The other smoother end goes in
Wrap the banana in two condoms for better protection against the top edge.
3.Electric Toothbrush
If you are looking for something smaller but with a bit more oomph than your fingers, an electric toothbrush could be the makeshift dildo for you.

The base of an electric brush vibrates when the brush is on. These vibrations are the perfect makeshift vibrator for you.

Wrap the toothbrush in a condom and press the base against your clit for the perfect thrill. You can occasionally dip it in to scoop some of the juices, but this is best enjoyed on the clit.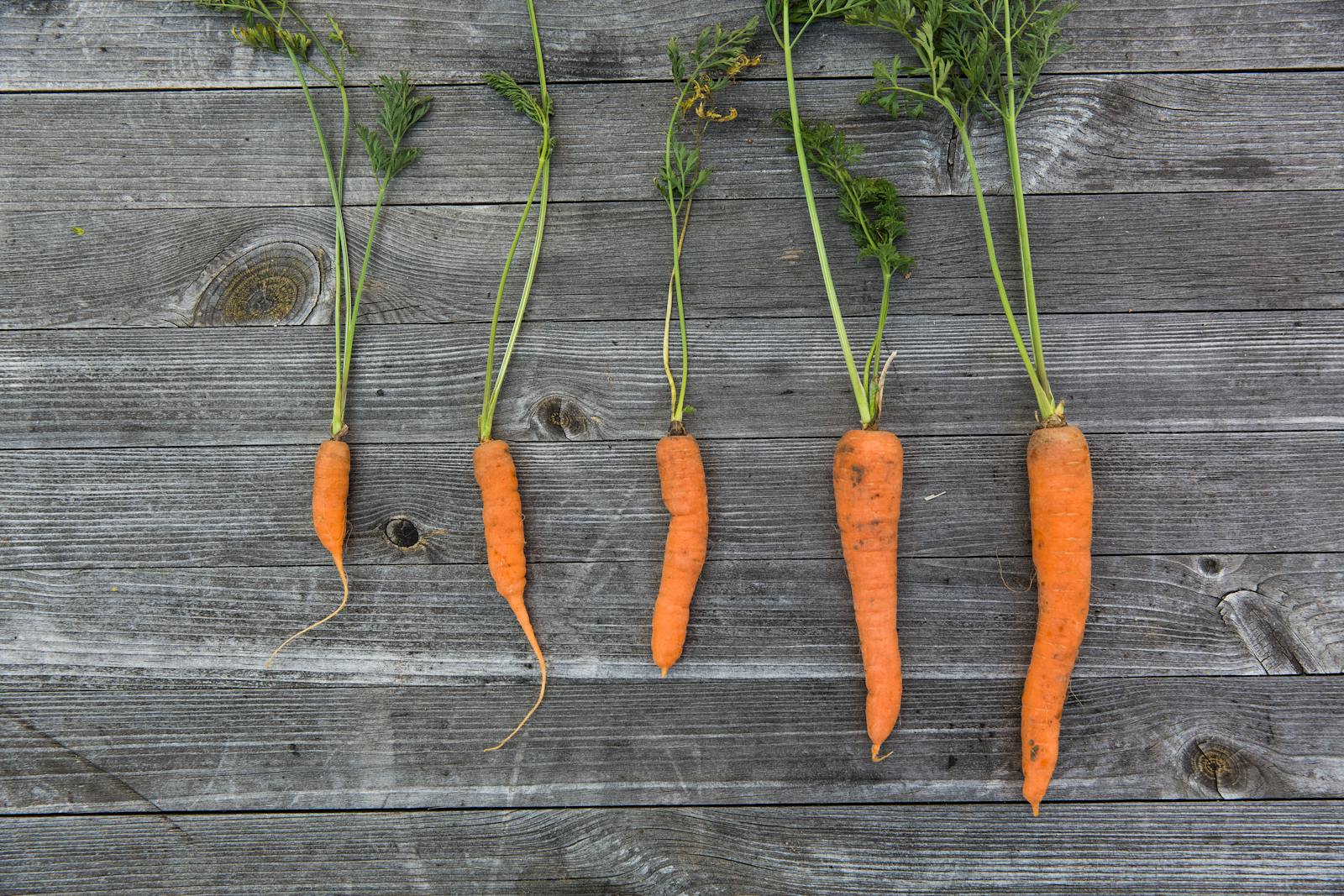 4. Carrot
When it comes to discussing makeshift dildos, carrots are sometimes mentioned as an option. Carrots have a naturally tapered shape and are firm, making them suitable for vaginal play. The average length of a carrot, which is about 6 inches, can be a good size for this purpose. If the carrot is too big or thick for your preferences, you can use a knife to modify its size.
However, it's crucial to prioritize safety and hygiene when using makeshift dildos. Make sure to thoroughly clean the carrot before and after use, and consider using a condom to provide a barrier and make cleanup easier.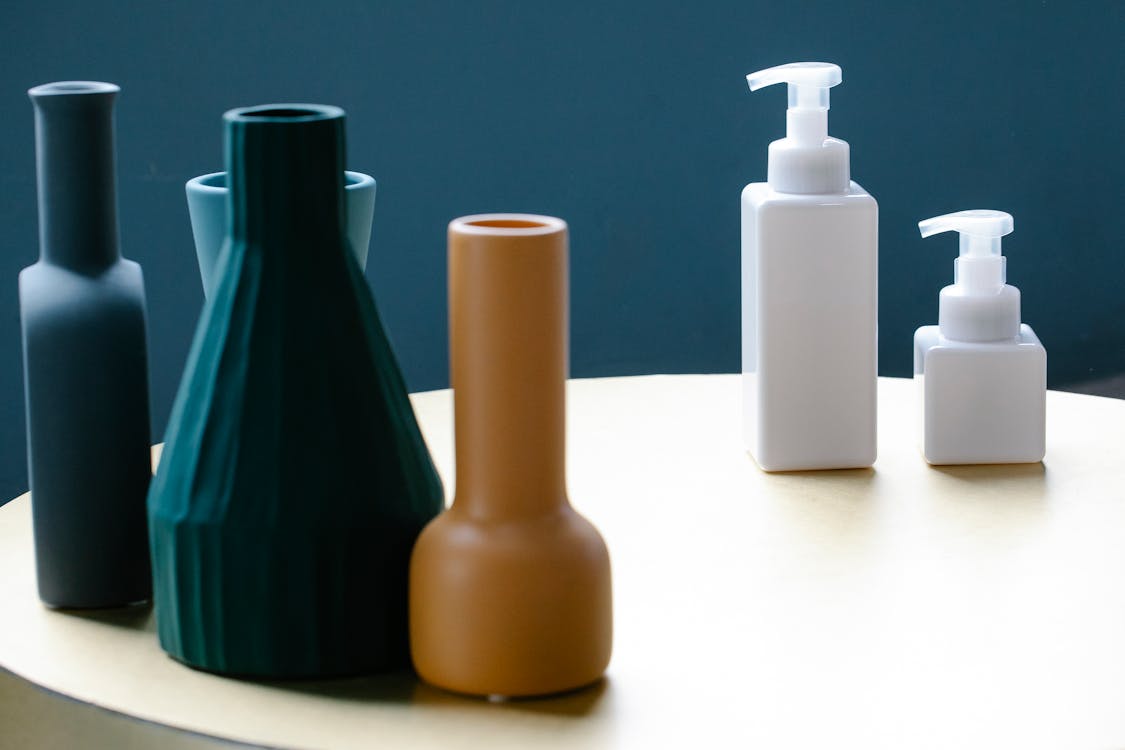 5.A Shampoo Bottle (Or Any Other Similar Shaped Bottle)
If you live in a town or don't have access to any of the plant-based alternatives we have given so far, you can get a quick fix by repurposing a thin shampoo bottle or any similar-shaped bottle in your house.
It has to be straight, thin, and long. Suppose the bottle is empty. The better since you can clean it to perfection before using it. Empty bottles are even easier to wield. You can even put some warm water in it if you prefer your toys to mimic the nice warmth of a real dick.
Check this too:
How to Make a Home Made Butt Plug
Putting a condom over the bottle is still a good idea since it protects you from any sticker residue or shampoo residue that could harm or irritate you.
6. Back Massager

Back massager wands are designed to relieve tension and sore muscles; however, you can also use them as DIY vibrators. Before using it for clitoral play, you should clean it properly to avoid unwanted infections.
If you're interested in using a corn on the cob as a makeshift dildo, there are a few things to keep in mind. First and foremost, it's important to prioritize safety and hygiene. Make sure to always use a condom when using unconventional objects for sexual purposes to reduce the risk of infections or injuries.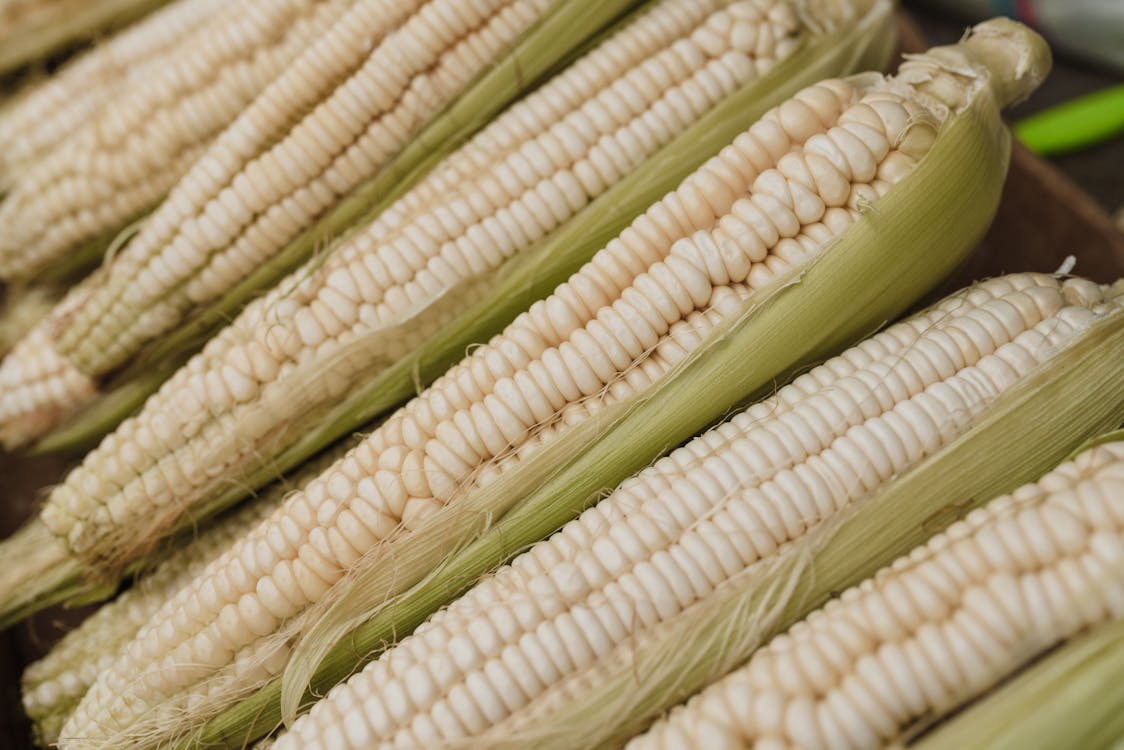 7.Corn on the Cob
Using a corn on the cob without a condom is not recommended due to its jagged texture, which can potentially cause discomfort or leave residue. To ensure added protection, it's advisable to dress the corn on the cob in two condoms.

Remember to use plenty of lube and select a corn on the cob that is an appropriate size for your comfort. Taking it slow and steady can enhance your pleasure while minimizing the risk of discomfort or harm.

While some individuals may experiment with unconventional items, it's important to note that using sex toys specifically designed for safe and pleasurable experiences is generally recommended. These toys are made from body-safe materials and undergo rigorous quality control.

If you're interested in exploring sexual pleasure with toys, it's best to choose products from reputable manufacturers that prioritize your well-being.
.
Creative Ideas To Make A Dildo At Home
Here are some creative ideas for making a dildo at home:

1. Soap Dildo: You can shape soap into a dildo by using a knife to create the desired form. Make sure to round the edges for a comfortable experience. Keep in mind that soap can disrupt the pH balance in your vagina, so always use a condom when using a soap dildo.

2. Toilet Paper Roll: Take an empty toilet paper roll and stuff it with toilet paper. Leave some toilet paper sticking out to serve as a makeshift head. Secure everything in place with tape and wrap the base with additional toilet paper for added thickness. Cover the final product with a condom before use.

3. Toilet Paper Condom: This method allows you to create a customizable sex toy. Stuff a condom with wet toilet paper and tie a knot at the end. Adjust the length and thickness according to your preferences. Choosing a pre-lubricated condom is recommended but optional.

4. Clay Dildo: Use clay to design and mold a dildo. You can even add balls at the bottom for a realistic look. Adjust the color, length, and thickness to your liking. Remember to cover clay dildos with a condom before using them.

5. Clone A Willy Kit: This option allows men to create a replica of their own penis using a Clone A Willy Kit. If you prefer not to involve your partner, you can use a different phallic object. Customize the length and thickness to your preference. Keep in mind that maintaining an erection during the process can be challenging.
6.Pillow Stuffing in a Sock and Multiple Condoms: If you desire a dildo with some flexibility, you can explore this option. It allows you to adjust the stiffness and rigidity based on the amount of pillow stuffing you use. Here's how you can create it:
Gather some pillow stuffing, also known as polyfil.
Take a clean pair of socks and start stuffing them with the pillow stuffing. Pay attention to the width to achieve the desired girth.
Once you have packed the sock with the stuffing, wrap the entire contraption in two condoms. This creates a nonporous surface between the homemade dildo and your body.

These are simple methods you can try at home. Each option offers its own unique experience, so choose the one that appeals to you the most. It's important to prioritize safety and hygiene by using condoms and taking precautions to protect your health.
Are Homemade Dildos Safe?
Using homemade dildos can be safe as long as you approach it with caution and common sense. To ensure your safety when making and using a homemade toy, here are some guidelines to follow:

1. Choose something that won't break: It is crucial to select a base material that is sturdy and cannot break during use. Testing its durability by bending or twisting it can help ensure it will not pose a risk of breaking inside your body.

2. Ensure it is smooth: The surface of your homemade dildo should be smooth to prevent any tearing or damage to sensitive vaginal or anal walls. Carefully inspect the surface for sharp bumps, cuts, or rough areas that could cause harm.

3. Get something you can grip and control well: Opt for a base material that you can firmly grip and control during use. This helps prevent the dildo from slipping out of your hand and getting lost inside your body. A longer piece that widens towards the end can be easier to handle.

4. Always cover your makeshift dildo with a condom: Using a condom provides an additional layer of protection between your skin and the homemade dildo. The condom's smooth surface not only enhances comfort but also acts as a hypoallergenic barrier and helps prevent the transmission of bacteria.

5. Use plenty of lube: Lubrication is essential for smooth and enjoyable play. It reduces friction and helps prevent the risk of bursting condoms or causing tears in anal and vaginal walls. Ensure you apply an ample amount of lube to enhance comfort and safety.

6. Always stay sensible: It's crucial to remain level-headed and mindful of the limitations of your homemade dildo. Being aware of its shortcomings and not pushing it beyond its limits will help ensure your safety during use.

Remember, homemade dildos have inherent risks, and it's important to prioritize safety. If possible, consider investing in commercially manufactured sex toys designed specifically for sexual pleasure, as they undergo rigorous safety testing and are made from body-safe materials.
.
FAQs

Q1. Are Homemade Dildos Safe To Use?

Yes, homemade dildos can be safe to use as long as certain precautions are taken. It is important to choose appropriate materials that are sturdy, smooth, and non-porous to avoid any risks of breakage or injury. Additionally, using a condom with homemade dildos provides an extra layer of protection and helps prevent infections. Following guidelines for safety and using common sense during the creation and use of homemade dildos can help ensure a safe experience.

Q2. Why Should I Use A Homemade Dildo?
.
If you know how to make a dildo at home, you won't have to spend money on costly sex toys. You won't get bored, as there are many options to try. Moreover, you can set the length and thickness according to your needs while creating the dildo.

Q3. How Long Does It Take To Make A Dildo?
.
You can make a dildo at home in a few minutes; however, some methods take longer than others. If you want to make a dildo using soap or some other household item, the process won't be time-consuming. But if you want to use the Clone A Willy Kit, the dildo will take about 24 hours to get ready.

Q4. Can I Use Homemade Sex Toys For Anal Play?
Not all sex toys are suitable for anal play, and you should always keep it in mind. Only the ones with very wide bases are safe, as they can't slip inside. You can make such a toy at home; however, you can also find them online.
.
where to buy sex toys?
When exploring commercially available anal toys or prostate massagers, it's important to prioritize your comfort, safety, and well-being. These products are designed with specific features to ensure a pleasurable and secure experience.
If you're interested in purchasing female-oriented products, you can visit the website
fun-mate.com
. They offer a wide range of women's sexual wellness products that cater to various needs and preferences. By using the discount code "
sexymimiyang
," you can enjoy a
15% discount
on your purchase. Please note that the discount code can be used once per person.
For male-oriented products, you can check out
levett.hk
, a website dedicated to men's sexual wellness. They offer a diverse selection of products designed to enhance pleasure and satisfaction. By subscribing to their newsletter as a new user, you can also receive a 15% discount on your order. Make sure to stay updated with their emails to access more exclusive offers and discounts.
Remember, sexual wellness is a personal journey, and it's essential to choose products and platforms that prioritize your satisfaction, comfort, and safety.