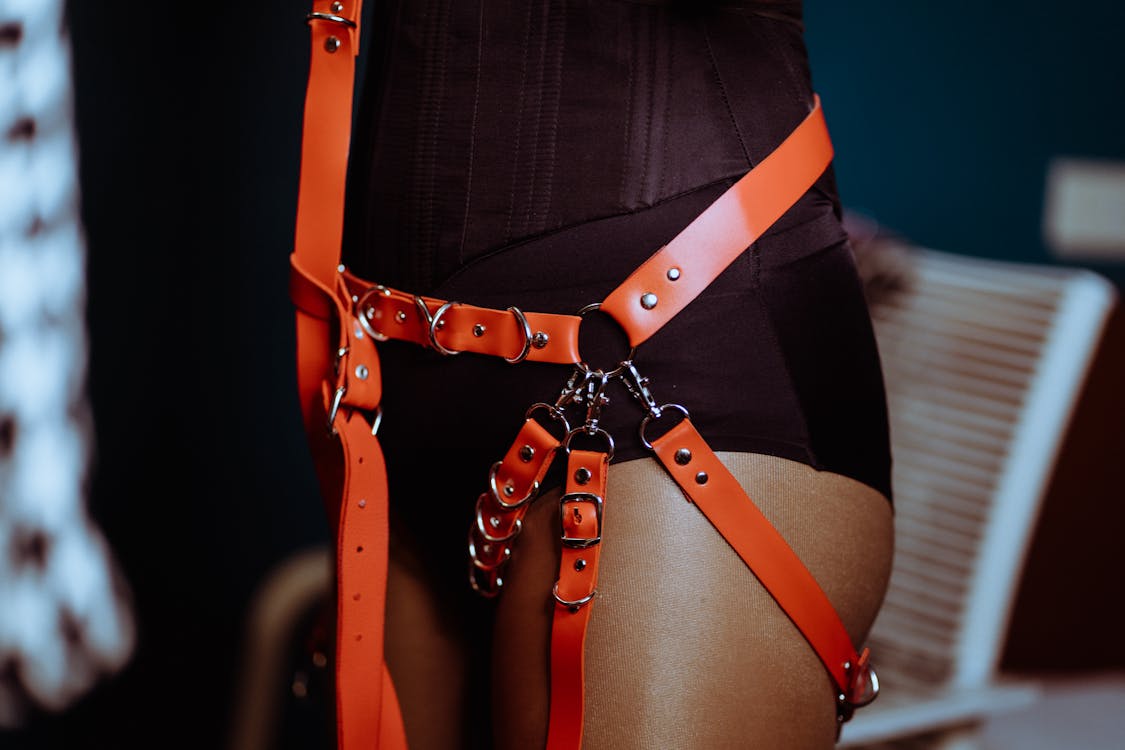 BDSM relationships often involve rewards and discipline, and BDSM punishments can be an effective way to train your submissive to behave as desired. However, before introducing new punishments, it's crucial to discuss limits and ensure the punishment is safe and consensual.
Punishments should be proportional to the mistake made, and never delivered when the Dom is angry. The sub should be made aware of what they did wrong and given the opportunity to learn from their mistake.
Aftercare is crucial, as punishments can take a toll on the sub both physically and mentally. The Dom should provide aftercare that suits the sub's needs, such as cuddling or energy drinks.
There are several broad categories of BDSM punishments, including restrictive/denial, productive, pain/discomfort, humiliation, boring, and funishments.
Here are 40 BDSM punishment ideas to try out:
1.Edging or orgasm denial

 

 2.Chastity device for a set time

 

3.Revoke TV/phone privileges

 

4.Household chores with kegel balls/butt plug

 

5.Naked chores

 

6.Errands without underwear or with a pantie vibrator

 

7.Cold shower

 

8.Restraint and tickling

 

9.Shave body hair in a disliked way

 

10.Eat from the floor

 

11.Golden shower

 

12.No sleeping in the same room

 

13.Stand in slave position in a corner

 

14.Deny favorite foods or provide bland meals

 

15.Walk like a dog

 

16.Spanking with counting

 

17.Use as human furniture

 

18.Wear Dom's cum for a set time

 

19.Forbid touching until permission granted

 

20.Isolation for the day

 

21.Ask permission for everything

 

22.Kneel on uncooked rice for a set time

 

23.Over-the-knee spanking

 

24.Revoke permission to speak

 

25.Write an essay on a mundane topic

 

26.Write 100 or more lines

 

27.Eat from a pet's dish

 

28.Wear a collar in public (or take it away)

 

29.Wear embarrassing clothes in public

 

30.Be a personal maid for the day

 

31.Foot worship

 

32.Crawl for a day

 

33.Forced exercise

 

34.Spit in the face

 

35.Wear old or ripped clothes in public

 

36.Forced orgasm using a toy

 

37.Leave the bathroom door open

 

38.Write degrading words on the body

 

39.Hold an object against the wall using the nose

 

40.Wear a gag (with safe word gesture)
Remember, punishment is a responsibility that requires a level head and consideration for the sub's well-being. With proper communication and aftercare, BDSM punishments can be an effective tool for training and growth in the relationship.