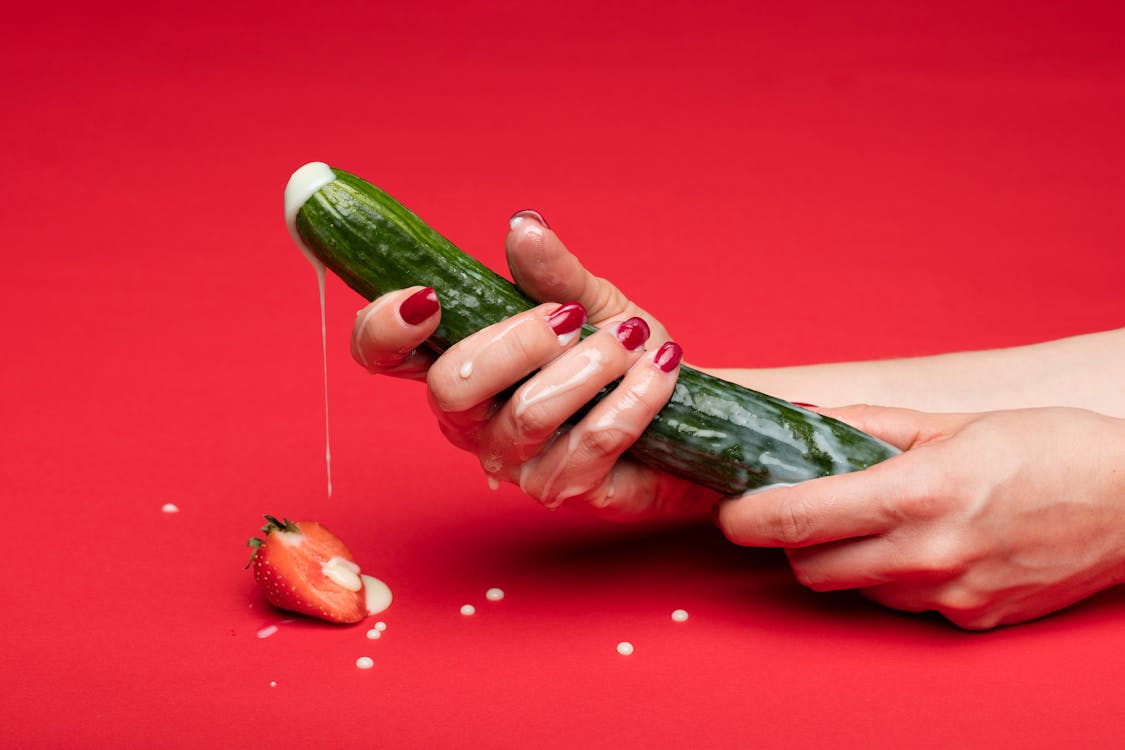 Hand jobs are often overlooked despite being a common exploration during teenage years. However, as individuals start engaging in insertive sex, the popularity of hand jobs tends to decline. This is unfortunate because hand jobs offer unique benefits, such as prolonging sexual play, intensifying pleasure, fostering emotional closeness between partners, and helping individuals with penises become more comfortable in their bodies.
In this comprehensive guide, we will equip you with the necessary tools and techniques to give an exceptional hand job. We'll cover important aspects such as effective communication, various techniques, and recommendations for the best lubricants. By following this guide, you'll have all the knowledge needed to provide a memorable hand job experience.
It's important to recognize the value of hand jobs in sexual exploration and intimacy. While insertive sex may take the forefront, incorporating hand jobs into your sexual repertoire can add excitement, variety, and a deeper connection between partners. So, let's dive into this guide and discover the art of giving an incredible hand job together!
How to give a great hand job: The general theory
Communication is key
Effective communication is crucial when it comes to hand jobs. Each person with a penis has their own unique preferences for strokes, pressures, eye contact, and sounds during this intimate activity. As the partner performing the hand job, it's important to recognize that you won't know what they desire unless you ask.
Engaging in a conversation about their preferences can serve as a form of foreplay. Whether you're in bed, on the couch, or in another intimate setting, take the opportunity to ask your partner how they enjoy being touched during a hand job. Better yet, encourage them to demonstrate or guide you.
If your partner is unsure where to begin, consider asking the following questions:
- How firm do you prefer the pressure during a hand job?
- Does the desired level of firmness change with your arousal?
- Do you prefer stroking or twisting motions?
- Are you comfortable with having your testicles touched?
- What are your thoughts on incorporating anal stimulation?
- Would you be interested in trying a sex toy during a hand job?
- Do you have a preferred lubricant for this activity?
Remember that communication should continue throughout the hand job. Ask for feedback from your partner. Inquire whether they would like firmer or gentler pressure, if they desire stimulation of different body parts, or how aroused they are feeling. Keep in mind that many individuals may not feel comfortable providing feedback unless explicitly asked.
If your partner remains quiet during the experience, it doesn't necessarily indicate a problem. Not everyone vocalizes during sex. Some individuals may have constraints such as children, roommates, or parents in the vicinity, making them hesitant to express themselves audibly. Others may naturally focus inward and become quiet when experiencing intense pleasure.
If your partner isn't inclined to offer feedback, make sure to check in with them and ask questions. Discuss how they prefer to respond during sexual encounters. Some people may feel comfortable answering specific questions, while others prefer yes/no inquiries or expressing their satisfaction through appropriate moaning.
By actively seeking their input and engaging in open communication, you will gather valuable information to enhance your technique and create a more pleasurable experience for both you and your partner.
Nonbinary and trans partners
When it comes to nonbinary or transgender partners with a penis, it's important to be aware that hand jobs can potentially trigger body dysmorphia. Therefore, initiating a conversation about their comfort and preferences regarding hand jobs is crucial. It's essential to understand that having a nonbinary or trans identity doesn't automatically imply a lack of desire for a hand job.
Maintaining a healthy sexual relationship hinges on understanding how and when your partner prefers their penis to be stimulated. This is particularly significant for genderfluid individuals, as their comfort level with their body and the stimulation of their penis may vary. Being attuned to their current headspace and level of comfort with their own body will greatly influence their engagement in sexual activities.
If your partner expresses a desire for a hand job, it's important to respectfully ask them how they would like their penis to be referred to. Many individuals with nonbinary identities prefer alternative terms that align with and affirm their gender identity.
Remember that open communication and mutual respect are key to creating a safe and satisfying sexual experience for both you and your nonbinary or trans partner. By actively listening to their needs, desires, and boundaries, you can cultivate a supportive and inclusive environment that fosters intimacy and pleasure.
Get familiar with the anatomy
To enhance your understanding of the penis's anatomy and surrounding areas, you can gain valuable insights into where and how to touch your partner (and potentially yourself) during a hand job.
The penis's exterior comprises several components: the bulb (also known as the head), the foreskin (which may be absent in circumcised individuals), the cornice (a ridge located at the base of the bulb before the shaft), the shaft itself, and the scrotum and testicles.
In the case of a penis with a foreskin, it covers the bulb. As the penis becomes engorged, the foreskin retracts, exposing the head of the penis. However, if the person is circumcised, the foreskin is removed, and the head remains exposed. Circumcised individuals often have a more pronounced cornice.
Running through the center of the penis is the urethra, a tube responsible for transporting both urine and semen. The perineal area is located behind the scrotum and in front of the anus, while the anus serves as the opening to the gastrointestinal tract. The prostate, a gland positioned behind the penis and beneath the bladder, can be accessed through the rectum, approximately three inches in and upward toward the abdomen.
The base of the penis extends from the shaft into the body, and the tissue in the root area can be stimulated through the perineal region, which can provide pleasurable sensations for some individuals.
The prostate, comparable in size to a walnut, can be stimulated by applying pressure and stroking through the anal wall. It is located about three inches inside the anus and upward toward the abdomen. The area behind the prostate, within the anal wall, will feel spongy. Stimulating this area has the potential to intensify orgasms for people with penises.
Above the penis lies the pubis, also colloquially referred to as the FUPA or mound. Although it does not contain erectile tissue, stimulating this area can be incorporated into a pleasurable hand job experience.
When engaging with a new partner or someone who is sexually active with multiple individuals, it's important to check for visible sores in the genital area. Some individuals may be unaware of having genital warts, herpes, or open sores. If you notice any sores, it is essential to communicate with your partner and inquire about them before continuing with any sexual activity.
Taste and smell
It's important to recognize that penises have their own distinct smell and taste, and it's perfectly normal. Genital odor varies from person to person and is typically a combination of earthy, musky, and salty notes that resemble the individual's body odor.
However, if you notice an overpowering or foul smell, resembling something rotting, it could be a sign of infection. In such cases, it is advisable to hold off on a hand job and encourage your partner to seek medical attention.
Conversely, a fruity or sweet smell emanating from the genitals may indicate the presence of diabetes, and it's worth being aware of this potential sign.
When it comes to the taste of a penis, it often carries hints of saltiness, umami, or an earthy flavor. If you find the taste unappealing, suggesting that your partner shower or cleanse the area before sexual activity may help improve both the taste and smell.
Safety first
It's important to understand that hand jobs, like any sexual activity, carry certain risks. Although they are generally low risk, it is possible for bloodborne illnesses to be transmitted if your hands have open sores, cuts, or are chapped, while your partner has an open sore or break in the skin. Scratching the genital area with rough or injured hands can create an entry point for infections such as boils.
To mitigate these risks, ensure that your nails are filed and cuticles are trimmed before engaging in a hand job to prevent any irritation or nicks on your partner's skin.
If you have concerns about the condition of your hands, such as having cuts or wounds, wearing nitrile or latex gloves can provide an extra layer of protection for both you and your partner during a hand job. Gloves can also contribute to a smoother experience overall.
Lube is the key to mind-blowing handjobs
When it comes to sexual activities, including hand jobs, using lube is crucial for a pleasurable experience. Lube provides added slickness and reduces friction, making the sensation more enjoyable for both you and your partner. It's essential to start with lube and continue applying it as needed throughout the hand job to maintain smooth and comfortable movements.
Using spit instead of lube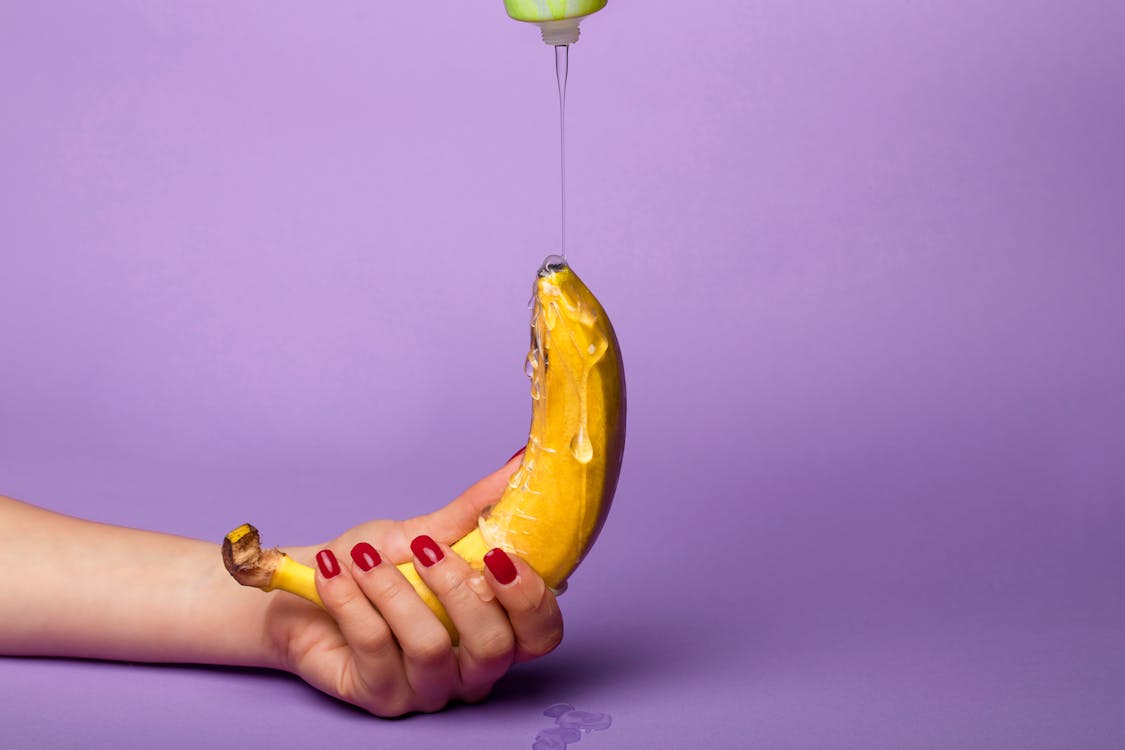 You might wonder if using spit is a viable alternative to lube. While using spit can work in a pinch and is certainly better than no lubrication at all, there are some limitations to keep in mind.
Spit tends to break down quickly, requiring frequent reapplication. Moreover, if you have a chronic dry mouth or limited saliva production, spit may not provide sufficient lubrication for an extended period. In contrast, using dedicated lubricants designed for sexual activities will consistently deliver the best results when aiming to give a truly satisfying hand job.
Remember, the goal is to enhance pleasure and minimize any discomfort, so opting for a high-quality lubricant is always the optimal choice for a sensational hand job experience.
What is the right amount of pressure and speed?
Determining the right amount of pressure and speed during a hand job can vary from person to person. The best approach is to communicate with your partner and ask them directly about their preferences. However, here are some general tips to consider:
Start with a firm but gentle grip: When beginning a hand job, it's usually best to use a grip that is firm enough to provide stimulation but gentle enough to avoid discomfort.
Maintain a steady stroking pace: Many individuals with penises enjoy a consistent and steady stroking pace. Experiment with different speeds to find the rhythm that feels pleasurable for your partner.
Be gentle with the sensitive head: The head of the penis, also known as the glans, is particularly sensitive. Use a gentle touch when stimulating this area to avoid overstimulation or discomfort.
Utilize lubrication for enhanced sensation: Applying lube during a hand job not only reduces friction but also enhances the overall sensation for the recipient. It can make the experience more pleasurable and enjoyable.
Vary your techniques: To give an exceptional hand job, incorporate a variety of techniques. Experiment with different strokes, grips, and pressures. Pay attention to your partner's responses and adjust accordingly. Observing their facial expressions and body language can provide valuable cues about their arousal and enjoyment.
Remember, everyone's preferences can differ, so open and ongoing communication with your partner is essential. By actively listening and responding to their feedback, you can tailor your approach to create a truly satisfying and pleasurable hand job experience.
Handjob techniques
The key to giving a great hand job is using a series of techniques and varying the pace and pressure during play. Pay attention to how your partner responds to different pressures and techniques. Watch their face and body language to gauge their arousal.
You may also want to close your eyes occasionally and pay attention to how turgid their erection becomes as you change your stroke.
The Basic Technique:
Start by taking your partner's shaft in your hand and form a gentle fist. Stroke up and down the shaft, varying your pace and the firmness of your grip. This provides a pleasurable and stimulating sensation.
When you reach the tip of the penis, use your thumb and index finger to surround the head and squeeze it gently as you continue the upward and downward strokes. This added pressure can enhance the pleasure for many individuals with penises. However, it's important to remember that preferences can vary, so communication is key. Don't hesitate to ask your partner if they enjoy increased pressure or if they have any specific preferences.
By adapting your technique and being responsive to your partner's cues, you can create a customized and enjoyable experience that caters to their individual desires.
Base Polishing Technique:
To perform the base polishing technique, start by using your index finger and thumb to form a circle around the base of your partner's penis. Gently stroke up and down along about an inch of the shaft, focusing on the area near the base.
As you continue working the shaft, you can gradually add a second and third finger to your grip, allowing for a fuller grasp and increasing the length of your stroke. This can provide additional stimulation and pleasure for your partner.
Throughout the technique, remember to pay close attention to the base of the penis, as this area can be particularly sensitive and responsive to touch. By focusing on this region, you can enhance the overall pleasure and enjoyment of the hand job experience.
Remember to communicate with your partner and adjust the pressure, speed, and technique based on their preferences. Everyone is unique, so it's important to explore and discover what feels best for them.
 3.The King Technique (Voted Favorite):
The King technique is a head-intensive move that can provide pleasurable sensations. To perform this technique, follow these steps:
Start by applying ample lubrication to your hand to ensure a smooth and comfortable experience for your partner.
Using one hand, firmly grip the base of your partner's penis.
Begin stroking downward along the shaft with a steady and controlled motion.
When you reach the head of the penis, rotate your wrist slightly so that your hand glides over the top of the head as you continue the upward stroke.
With your wrist in the reversed position, continue stroking downward along the shaft and then back up again.
Rotate your wrist back to the original position and repeat the sequence of strokes, alternating between the reversed and original wrist position.
By incorporating this rotational motion and alternating the direction of your wrist, you can create a unique and pleasurable sensation for your partner during the hand job.
Remember to maintain open communication with your partner throughout the experience. Pay attention to their reactions and adjust the pressure, speed, and technique accordingly to ensure their comfort and enjoyment. Every individual has different preferences, so exploring and discovering what feels best for them is key to a satisfying experience.
best handjob positions
When it comes to hand jobs, the best positions are often those that allow both partners to be comfortable and have easy access to each other's genitals. Here are a few popular handjob positions to consider:
Face-to-Face: This position allows for intimate eye contact and connection. Both partners can lie facing each other, with one partner stroking the other's penis. This position works well on a bed or a comfortable surface.
Side-by-Side: In this position, both partners lie on their sides facing the same direction, with the person receiving the handjob positioned behind. The person giving the handjob can reach around and stimulate their partner's penis comfortably.
Sitting or Standing: This position is convenient for quick or spontaneous hand jobs. The person receiving the handjob can sit or stand while their partner kneels or stands in front of them, providing easy access to their genitals.
Lap or Straddle: If the person giving the handjob is seated, the person receiving it can straddle their lap, facing them. This position allows for close contact and control over the pace and pressure of the handjob.
Remember that communication and consent are essential in any sexual activity. Always check in with your partner to ensure they are comfortable with the chosen position and adjust as needed. Additionally, incorporating lubrication and exploring different techniques can enhance the pleasure and enjoyment for both partners.
Recommended reading:
THE BEST POSITIONS FOR PROSTATE MASSAGE ORGASM
What to do if there's foreskin:
If your partner has foreskin, it's important to communicate with them to find out their preferences. Some people enjoy having their foreskin involved during a hand job, while others may prefer it to be left alone. Respect their preferences and adjust your technique accordingly. If you're unsure, it's always best to ask for guidance to ensure a pleasurable experience for both of you.
Handling pre-cum:
It's common for some individuals to produce pre-cum, a clear or opaque fluid that acts as a natural lubricant. If you encounter pre-cum during the hand job, you can use it as additional lubrication. Incorporating pre-cum into the hand job can enhance the sensation and make the experience more enjoyable. Remember to communicate with your partner and ask if they are comfortable with using pre-cum as lubrication.
Partner's quietness and gauging their enjoyment:
If your partner is not vocal during the hand job, it's important to pay attention to other signs of enjoyment. Observe their body language, changes in breathing, and facial expressions. These cues can provide valuable insights into their pleasure and arousal. However, the best way to know if they are enjoying themselves is to ask them directly. Communication is key in understanding their preferences and ensuring a mutually satisfying experience. Don't hesitate to ask for feedback or directions during the hand job, such as asking if they prefer softer or harder strokes, or if they want the pace to be faster or slower.
Reaching orgasm:
When your partner is ready to climax, it's helpful to have a towel or tissue nearby for easy cleanup. You can continue stimulating them with your hand until they reach orgasm, and then use the towel or tissue to catch the ejaculate. Discuss with your partner beforehand where they would like to ejaculate, whether it's on themselves, on you, or elsewhere. The decision can be made before you start or in the moment, based on both of your preferences.
Applying pressure during orgasm:
During orgasm, many penis-owners become highly sensitive to touch. If you haven't discussed it beforehand, it's generally a good idea to loosen your grip and slow down the strokes as they reach climax. This allows for a more pleasurable and comfortable experience for them. Not all individuals experience extreme sensitivity after orgasm, but it's important to be attentive and adjust your technique accordingly.
Debriefing for improvement:
If you want to continue improving your hand job technique, consider adding a debriefing session after the experience. This can be done immediately afterward or a day or two later. Ask your partner for feedback, inquiring about what they enjoyed, what they would like you to change, or if there's anything they'd like to add for future hand jobs. This type of communication and feedback will help you enhance your skills and tailor your technique to exactly what your partner enjoys.
Remember, open communication, consent, and mutual respect are vital throughout the experience. Every individual is unique, so understanding and honoring your partner's preferences will lead to a more pleasurable and satisfying hand job.
Combining techniques for a successful handjob:
To provide your partner with an unforgettable handjob experience, it's highly effective to combine the techniques mentioned earlier. While The King and The King Alternate techniques have been voted favorites, all the other techniques are equally amazing. Alternate between them to create a diverse and pleasurable experience that your partner will love.
What to do if your hand(s) get tired:
Handjobs can require significant fine muscle movement and can lead to hand fatigue, especially if you're not accustomed to activities that demand hand strength. If you find your hand getting tired, it's best to transition to a new activity to give your hands a rest.
You can suggest other activities to your partner, such as:
- Asking how they feel about stroking themselves while you engage in other activities, like kissing a specific area of their body.
- Expressing your interest in performing oral sex on them if they are comfortable with it.
- Suggesting the use of a sex toy for self-stimulation while you watch.
Exploring alternative activities:
Remember that giving a great handjob doesn't mean you have to finish with a handjob. There are plenty of other sexual activities you can engage in to keep the fun going while giving your hands a break. From oral sex to rimming to having your partner stimulate you, there are numerous ways to switch things up and continue enjoying each other's pleasure.
Playing with the balls:
Don't forget to incorporate stimulation of the scrotum and testicles during the handjob. Most people with penises enjoy gentle cupping or squeezing of the scrotum. You can use one hand to cup the scrotum while your other hand strokes the shaft.
Pay attention to your partner's body language and ask for feedback to determine the amount of pressure and stimulation they prefer in this area. You can also try individually stroking or squeezing each testicle by running your thumb over them and gently pulling on the scrotum.
If you and your partner are comfortable with it, consider licking or gently sucking the scrotum while simultaneously stroking or holding their shaft. Keep in mind that if your partner has pubic hair on their balls, you may accidentally get a hair or two in your mouth. You can remove it with your fingers or by licking their belly to redeposit the hair onto them.
Prostate massage and handjobs:
Outer massage:
The area between the base of the penis behind the scrotum and in front of the anus, known as the perineum or "taint," can provide pleasurable stimulation. Many people enjoy gentle to moderate pressure in this region. You can use the tips of two fingers or knuckles to apply pressure and explore what feels best for your partner.
Inner massage:
If your partner is comfortable with anal stimulation, incorporating a bit of anal play can greatly enhance their pleasure during a handjob. Start by rubbing a lubed finger around the outside of the anus to help warm them up. For some individuals, this external stimulation may be sufficient.
If your partner desires anal penetration, use a well-lubricated finger and insert it about an inch into the anus. Go slowly and allow time for the anus to relax. Gradually increase the depth as your partner relaxes and adjusts to the sensation.
If you want to stimulate the prostate, use your index or middle finger to penetrate the anus. When you're about two to three inches inside, gently curl your finger toward their belly and locate the spongy prostate gland. Apply gentle pressure to stimulate the prostate, which can lead to intense pleasure for your partner.
If you're concerned about encountering fecal matter, you can suggest that your partner douche before engaging in anal play. Using an anal douche can facilitate this preparation. Fill the douche with warm (not hot) water and empty it into the anus. Hold
 for a minute or two before expelling into the toilet. Repeat until clear water is expelled, and finish by washing the area with warm, soapy water.
Recommended reading:
EXTERNAL PROSTATE MASSAGE - HOW TO STIMULATE PROSTATE FROM EXTERNAL ?
New to Anal Play? Here's What You Need to Know About the Health Benefits
Rimming and handjobs
Rimming, which involves stimulating the anus with your mouth, can indeed be a pleasurable addition to a handjob. While you're stroking the penis and playing with the balls, you can also lick your partner's anus to provide extra sensation. For a unique experience, you can try placing a piece of ice in your mouth and alternate between licking and rubbing the ice cube on the anus.
It's important to prioritize cleanliness and hygiene during any sexual activity. If you or your partner have concerns about cleanliness, they can wash the anal area with a mild body soap and warm water before engaging in play. Thoroughly washing and rinsing this area will help ensure a clean and safe experience.
Edging
Edging is a technique where you bring your partner close to orgasm but then back off or change the stimulation to delay their climax. By repeating this process, you can increase arousal and enhance the intensity of their eventual orgasm. During a handjob, pay attention to your partner's response, such as quickened breathing and dilated pupils, to gauge their level of arousal. Verbal communication can also be helpful, allowing your partner to indicate when they are nearing orgasm.
Engaging in orgasm control or orgasm denial can be incorporated into a handjob, providing a thrilling experience for both partners. It allows you to explore the dynamics of power and pleasure, taking control of your partner's orgasmic release.
Combining handjobs with blowjobs
Combining handjobs with blowjobs is a fantastic transition that many people enjoy. You can start by arousing your partner with a skilled handjob and then seamlessly transition to a blowjob as their arousal intensifies. If you plan to incorporate oral sex, make sure to use a lube that is safe for oral consumption.
To combine both techniques, create an "O" shape with your hand and use it to stroke your partner's penis. Begin with a handjob and then follow your mouth with your hand as you transition into a blowjob. This combination can provide varied and pleasurable sensations for your partner.
Add a toy
Adding a toy to a handjob can be a thrilling way to enhance stimulation and pleasure for your partner. Here are some popular toy options to consider:
Automatic masturbators: There are various automatic masturbators available for penises that can provide a range of vibrations and stimulation. TheLevett 98k and Rotating Sucking rose male sex toy are examples of versatile options you can incorporate into a handjob.
Cock rings: Cock rings are designed to be worn around the base of the penis. They can help maintain an erection or delay orgasm.The Menes is a beginner-friendly option that is easy to adjust. Consider adding a vibrating cock ring to increase stimulation for both you and your partner during the handjob. The vibrations can be pleasurable for them, and if you transition to penetrative sex, the vibrations can provide added pleasure to your clitoris or anus. The vibrating Cock Ring and Double Delay penis Ring are examples of cock rings with vibrating features.
Strokers: Stroker sleeves are designed to increase texture and stimulation during stroking. Tenga offers a range of sleeves with different patterns to enhance the sensation of a handjob. The 3D Pile sleeve is a great introductory option to try.
Butt toys: If your partner enjoys anal play, adding a butt plug can be a great addition to a handjob. Borosilicate glass plugs offer options for temperature play by chilling or warming them before insertion. The 5 sizes Wireless Anal Plug Stimulating Plugis a beginner-friendly plug to consider during handjobs.
Prostate Massager: The prostate massager is specially designed to stimulate the prostate gland in men. When using a prostate massager, you can anally stimulate their prostate for increased pleasure and sexual pleasure. A prostate massager from the Levett brand is a great option, and you can try their different models, such as the Levett thrusting prostate massager or the Levett Electro Prostate Massager.
Recommended reading:
HOW TO MAKE A HOMEMADE BUTT PLUG?
HOMEMADE PROSTATE MASSAGER SECRETS MOST PEOPLE DON'T KNOW!
HOW TO MAKE A DILDO: HOMEMADE DILDO IDEAS!
To enhance your hand job technique, consider incorporating a debriefing session after the act. This can be done immediately after or a few days later by asking your partner for feedback.
Ask them about aspects they particularly enjoyed, if there are any areas they would like you to improve, or if there is anything they would like you to do differently next time.
Engaging in this type of communication can help you continually improve your skills and better understand your partner's preferences and desires.